Upcoming Events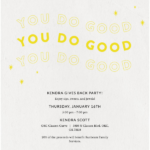 Join Sunbeam Family Services on January 16, 2020, from 5:00 to 7:00 p.m. for a can't miss shopping event! During this time, Kendra Scott will donate 20% of all sales to Sunbeam Family Services.
Can't make it to the store? No Problem! There are multiple ways to support!
Fill out this order form (https://sunbeamfamilyservices.org/ksorderform) and send it to Jane Meeks, jmeeks@sunbeamfamilyservices.org by Jan. 14th.
-OR-
Call 405.241.4203 during the event to place your order – shipping is free! Just make sure you mention Sunbeam Family Services!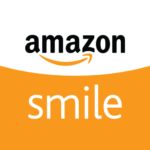 Help Support Sunbeam Family Services by shopping on AmazonSmile! Shop AND give back, what could be better?Your gift will help support Sunbeam's mission to provide people of all ages with help, hope and the opportunity to succeed through Early Childhood, Foster Care, Counseling and Senior Services.   Shop at Amazon Smile and select Sunbeam Family Services.