"With the help of Sunbeam, I was able to return to work and care for my other three children. I would not be the woman I am today, and Tianna would not be where she is today, without all the love and support Sunbeam has given us!"  –  Kim, a single mom with four children-two of whom are disabled.
The teachers at Educare OKC, a program of Sunbeam, learned how to feed Tianna through her feeding tube. They also arranged their class schedule to meet Tianna's feeding needs and helped Kim access all the services Tianna qualified for to help her thrive. Thanks to support from the Educare OKC teachers, Tianna is now able to eat on her own and was able to start this school year at a  facility closer to her home.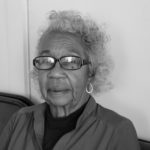 "This program has been so good to help me stay mentally sharp. It's a way that I can stay active and feel useful, because everybody wants to be useful." – Dorothy, Sunbeam Senior Companion
When Dorothy Smith turned 65 and retired, she felt that she had too much time on her hands. That's when she spotted an article about Sunbeam Family Services need for Senior Companion volunteers and knew she would be a good fit.  Dorothy has been a Senior Companion for nearly 20 years.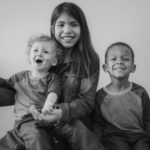 "Whether that child goes home or stays in your home forever, you are a vital person to that child for the rest of their lives. If they reunify and it's successful, you need to be a support system for that mom because chances are she won't have many people in her life that are appropriate." -Tara, Sunbeam Foster Parent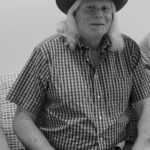 "I'm a prideful person; I don't like to ask.  I was in such a jam. The staff is fabulous. If you need something and just want to talk they listen. The staff has done so much to get me back on track, to get me back to who I am, to myself. There is a definite need for people who are in a bad situation and need assistance." -Joe, prior Sunbeam Emergency Senior Shelter Resident and Counseling client.
Through Sunbeam's wrap around services, Joe worked with a supportive case manager, completed counseling sessions and had access to free services from a Legal Aid attorney.  At the end of his 30 day stay with Sunbeam, Joe was a new man.