Building strength, resilience in individuals and families.
Grandparents Raising Grandchildren (GRG)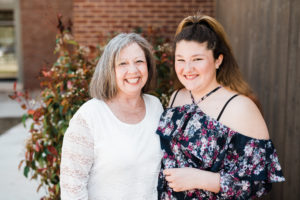 In the United States, more than a million children are being raised by grandparents without the presence of parents in the home. If you are a grandparent raising a grandchild or grandchildren, you may feel stretched and have a lot of questions, concerns and needs. Sunbeam Family Services empowers grandparents by offering support groups, school supply assistance, holiday assistance, and other resources. If you are raising your grandchild(ren) in the absence of the parent(s), living in Oklahoma, Cleveland, Canadian, or Logan counties, we can help you*. (*We have the ability to serve a limited number of Grandparents Raising Grandchildren aged 54 and younger, please call Talena Ford at 405.609.6551 for more information.)
School supplies – Supplies and backpacks are available to your grandchildren to support you in providing what they need to be successful in school. Applications are available beginning in May each year. For more information call 405.609.6551 or email tford@sunbeamfamilyservices.org.
Holiday Program – Sunbeam Family Services partners with local law enforcement and TRIAD volunteers to make your holiday memorable. Grandparents Raising Grandchildren are special guests at the Holiday Party where gifts are presented to the grandchildren by Santa! Applications are available beginning in October each year. For more information about the GRG program, call 405.609.6551 or email tford@sunbeamfamilyservices.org
The Grandparents Raising Grandchildren Program, a program of Sunbeam's Caregiver Fundamentals Program, makes no distinctions on the grounds of race, color, gender, age, ancestry, national origin, religion, or disability. A portion of the project costs are met by state and federal OAA funds from Areawide Aging Agency and OKDHS Aging Services Division. There are no costs to participants; however, donations are accepted. Suggested donation per services: Information Services, $1/activity; Access Assistance, $1/activity; Support Group, $2.50/meeting; Respite, $2.50/visit; School Supplies, $5/family; and Training Seminars, $5/seminar.
FAQ for Grandparents Raising Grandchildren
Grandparents Raising Grandchildren (GRG) Support Groups
(We provide a light meal and childcare, so RSVPs are required to attend.)
Canadian County Support Group (in partnership with Youth & Family Services, Inc.)
7565 E. Hwy 66, El Reno 73036
Second Monday of each month, 5:30-7pm
Facilitator Talena Ford
Call 405.609.6551 to RSVP or tford@sunbeamfamilyservices.org
Educare OKC GRG Support Group
500 SE Grand Boulevard, OKC 73129
Second Thursday of each month, 11:30 am-1 pm
Facilitator Linda Thele
Contact 405.609.6551 to RSVP (NO CHILDCARE) or tford@sunbeamfamilyservices.org
Oklahoma County Support Group 
Northeast Church of Christ, 4817 N. MLK Ave., OKC
Third Tuesday of each month, 5:30-7pm
Facilitator Talena Ford
Contact 405.609.6551 to RSVP or tford@sunbeamfamilyservices.org
Cleveland County GRG Support Group – Generations Church
1433 W. Boyd, Norman
Third Wednesday of each month, 6:30-8 pm
Facilitator Jacquie Jackson
Contact 405.919.4061 to RSVP
Guthrie GRG Support Group – Noble Avenue Baptist Church
1219 W. Noble, Guthrie 73044
Last Tuesday of each month, 5:30-7pm
Facilitator Talena Ford
Contact 405.609.6551 to RSVP or tford@sunbeamfamilyservices.org
Heronville Elementary Support Group
1240 SW 29th Street, OKC, OK 73109
Last Monday of each month, 5:30-7pm
Facilitator Talena Ford
Contact 405.609.6551 to RSVP or tford@sunbeamfamilyservices.org
Moore Support Group in Partnership with Fresh Start Community Church
309 N. Eastern Ave., Moore, OK
First Tuesday of each month, 5:30-7pm
Facilitator Talena Ford
Contact 405.609.6551 to RSVP or tford@sunbeamfamilyservices.org
Caregiver Support Groups
Spanish Cove, Yukon
11 Palm Ave, Yukon, Fiesta Room
First Tuesday of every month, 11:30 am—1:00 pm; Lunch is provided!
RSVP: Talena Ford at Sunbeam: 405.609.6551 or tford@sunbeamfamilyservices.org
The Gardens at Rivermont, Norman
750 Canadian Trails Dr, Norman
First Wednesday of every month, 12:30—2:00 pm; Lunch is provided!
RSVP: Stacy Olson at Rivermont: 405.360.6056 or Talena at Sunbeam: 405.609.6551
NE Church of Christ
4817 N. Martin Luther King Avenue
First Thursday of every month, 12:30 – 2:00 pm; Lunch is provided!
RSVP: Talena Ford at Sunbeam: 405.609.6551 or tford@sunbeamfamilyservices.org
Mustang Senior Center (Partnered w/Parkinson Foundation)
1201 N Mustang Rd, Mustang
Second Wednesday of every month, 2:30—3:30 pm; light snacks
RSVP: Talena Ford at Sunbeam: 405.609.6551 or tford@sunbeamfamilyservices.org
Parkinson Foundation of Oklahoma
720 West Wilshire Blvd., Suite 114
Second Friday of every month, 11:00 – 12:00 pm; light snacks
RSVP: Talena Ford at Sunbeam: 405.609.6551 or tford@sunbeamfamilyservices.org or Wendy Mobley: 405.810.0695 or wendy@parkinsonoklahoma.com
WovenLife Oklahoma
701 NE 13th, OKC (near OU Health Science Center)
Fourth Wednesday of every month, 12:00 – 1:30 pm; Lunch is provided!
RSVP: Talena Ford at Sunbeam: 405.609.6551 or tford@sunbeamfamilyservices.org
Sunbeam Family Services
1100 NW 14th, OKC (Classen and 14th)
Last Tuesday of every month, 12:00 – 1:30 pm; Light Lunch is provided!
RSVP: Talena Ford at Sunbeam: 405.609.6551 or tford@sunbeamfamilyservices.org
Fresh Start Community Church (S OKC/Moore
309 N Eastern, Moore, OK 73160
Second Tuesday of every month, 12:00 – 1:30 pm; Light Lunch is provided!
RSVP: Talena Ford at Sunbeam: 405.609.6551 or tford@sunbeamfamilyservices.org
Edmond First United Methodist Church
305 N Hurd Street, Edmond, OK
Third Wednesday of every month, 3:30 – 5:00 pm
RSVP: Talena Ford at Sunbeam: 405.609.6551 or tford@sunbeamfamilyservices.org
Guthrie First United Methodist Church
224 E Noble Ave, Guthrie, OK 73044
Second Wednesday of every month, 6:00 pm – 7:30 pm
RSVP: Joyce Martin: 405.306.7308 or joyce1113martin@gmail.com