Building strength, resilience in individuals and families.
Grandparents Raising Grandchildren (GRG)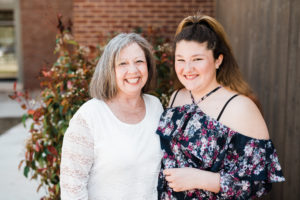 As a Grandparent Raising Grandchildren (GRG) , you may have a lot of questions, concerns, and needs.
If you are a GRG 55 or older, raising your grandchild(ren) in the absence of the parent(s), and living in Oklahoma, Cleveland, Canadian, or Logan counties, please contact us so that we may assist you.
We also have the ability to serve a limited number of Grandparents Raising Grandchildren aged 54 and younger.  For more information  call Talena Ford at 405.609.6551 or email tford@sunbeamfamilyservices.org.
Services
Sunbeam Family Services empowers grandparents like you by offering support groups, school supply assistance, holiday assistance, and other resources.
Support Groups – GRG support groups are inviting, confidential groups where you can talk and listen to other GRGs while learning about resources.


A free meal and childcare is provided for the families (unless noted). RSVPs are required to attend. Facilities used for GRG support groups are ADA compliant. Click HERE for times and locations of GRG Support Groups. 

School supplies – Supplies and backpacks are available to your grandchildren to support you in providing what they need to be successful in school. Applications are available beginning in May each year. For more information call 405.609.6551 or email tford@sunbeamfamilyservices.org.
Holiday Program – Sunbeam Family Services partners with local law enforcement and TRIAD volunteers to make your holiday memorable. Grandparents Raising Grandchildren are special guests at the Holiday Party where gifts are presented to the grandchildren by Santa! Applications are available beginning in October each year. For more information about the GRG program, call 405.609.6551 or email tford@sunbeamfamilyservices.org.
The Grandparents Raising Grandchildren Program, a program of Sunbeam's Caregiver Fundamentals Program, makes no distinctions on the grounds of race, color, gender, age, ancestry, national origin, religion, or disability. A portion of the project costs are met by state and federal OAA funds from Areawide Aging Agency and OKDHS Aging Services Division. There are no costs to participants; however, donations are accepted. Suggested donation per services: Information Services, $1/activity; Access Assistance, $1/activity; Support Group, $2.50/meeting; Respite, $2.50/visit; School Supplies, $5/family; and Training Seminars, $5/seminar.
FAQ for Grandparents Raising Grandchildren
Community Impact – Empowering Grandparents through Support, Resources
In the United States, more than a million children are being raised by grandparents without the presence of parents in the home.  Oklahoma ranks at the ninth states in the nation for the number of grandparents raising their grandild(ren).
Last year,
3,110 senior adults received safe and caring support through the Senior Services program, a 14.3 percent increase over the previous year. This program impacted an additional 5,061 family members through the Grandparents Raising Grandchildren, Caregiver Fundamentals and Foster Grandparents programs.