Counseling Services – 405-528-7721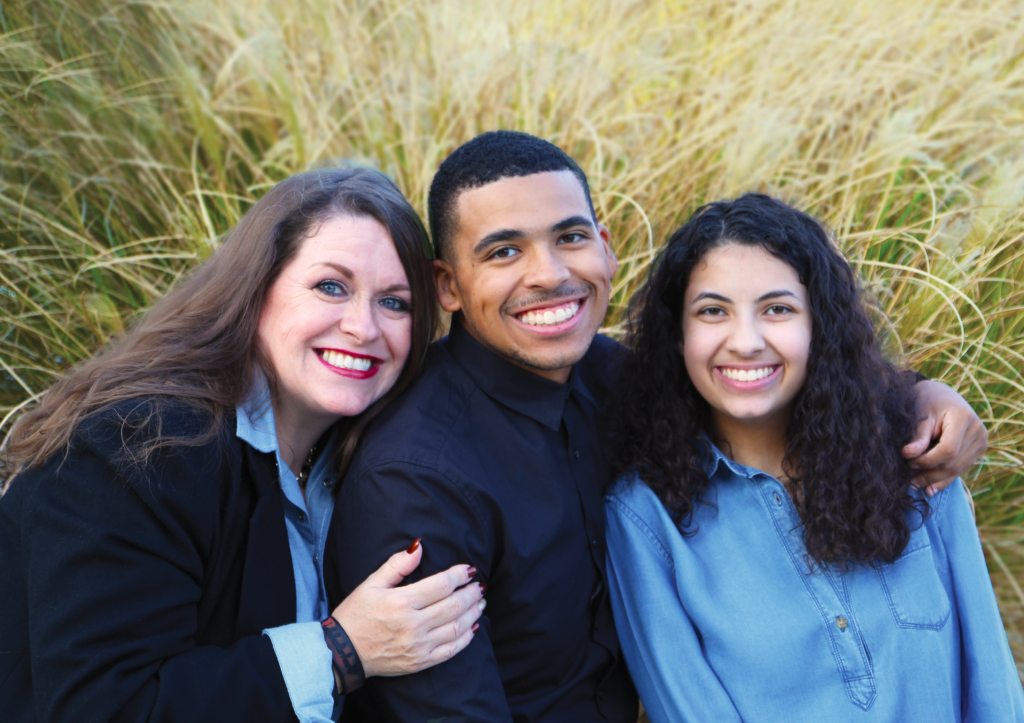 For Sarah Burdine and her family, the counseling they received at Sunbeam Family Services provided them hope in the midst of terrible loss. Sarah, mom of three, lost her husband unexpectedly and soon after, her oldest son was killed in a violent crime.
Services for Adults
Individual Counseling
Individual counseling involves one-on-one sessions with a qualified mental health professional. Individual therapy may help address a range of issues, including coping with life transitions, stress, anxiety, depression, anger management, loss and grief, trauma, separation and divorce, and self-esteem. Our compassionate professionals provide individualized services to encourage positive relationships and improvement in overall functioning.
Group Therapy
Sunbeam's Counseling Program offers an adult group therapy session on Mondays from 5:30-6:30pm for those struggling with issues related to trauma, depression or anxiety. If you would like to learn more, call 405-528-7721 and ask for Rocksand. You can join this group at any time.
Couple/Marital Counseling
Couples seek counseling for a number of reasons, including communication problems, blended family issues, and other life struggles that affect the couple's connection. Couples are given tools to communicate effectively, solve problems, build trust, and develop intimacy.
Family Counseling
Family counseling sessions improve the lives of children and families through mental health counseling and support services. Sunbeam Family Services believes that a strong family provides children with a sense of belonging, a critical sense of value and gives them a vital network for social support. Family counseling addresses:
Problems of one or more family members that affect all, for example: anger, depression, children's behavioral problems
Family or relationship changes such as divorce or children leaving home
Cultural and ethnic conflict within relationships
School performance issues
Adjustment issues
Parent-child conflicts.
Insurance We Accept
We want to make our counseling services affordable to the community. Some of the insurances we accept are listed below. If your insurance is not listed, please contact us to determine your coverage. We also offer reduced fee rates based on annual household income and the number of people living in the household.
Aetna
Allied National
Blue Cross/Blue Shield
Cigna
Global Health
HealthChoice
HealthSmart Preferred Care
MhNet
Medicaid
WebTPA
For more information about our adult counseling services, call 405-528-7721.