Aspire Award  
The Aspire Award is presented annually by Sunbeam to Oklahomans who have made significant contributions to support the nonprofit's mission of providing people of all ages with help hope, and the opportunity to succeed. Winners of the Aspire Award are selected by a committee based on their level of service to Sunbeam in support of the nonprofit's mission. 
2021 Aspire Award Winner
Ginny Bass Carl, JD, CAP
Sunbeam Family Services named Ginny Bass Carl, JD, CAP, executive director of Community CARES Partners Resource Center and founder and CEO of Giving Well LLC, as its 2021 Aspire Award recipient.  
 "Sunbeam was the first organization I volunteered for when I moved back to Oklahoma," said Carl. "Witnessing its growth, centennial and daily impact on the lives of those most vulnerable affirms what I know about our community. When you move from 'them' to 'us', help and hope become the norm, not the exception. Sunbeam is a beacon for help and hope. It made me a better citizen of our community." 
 Ginny generously supports Sunbeam with contributions of her time, talent, and her own personal resources to support Sunbeam's mission. 
"She is a dedicated community volunteer and a passionate advocate for Sunbeam and our programs," said Sunbeam Board Member and Shine a Light Co-Chair Aimee Ahpeatone. "As a longtime, former board member, she carries our mission message out to others. We are thrilled to celebrate her at Shine 2021." 
 Ginny is a 5th generation Oklahoman and a licensed attorney in Oklahoma, Texas and Hawaii.  She received her law and accounting degrees from OU. Combining her years of working for nonprofits, including Oklahoma Medical Research Foundation and Oklahoma Hall of Fame, nonprofit board service, training, and passion to change the world, she started her own business to scale philanthropy. Her quest is to help donors have greater impact by ensuring nonprofits balance mission with business, especially planned giving, fundraising, and governance. In 2019, she achieved her Chartered Advisor in Philanthropy (CAP) designation. 
In response to the economic hardships triggered by the pandemic, Ginny was asked to lead a public-private partnership, Community CARES Partners. A program of Communities Foundation of Oklahoma, Ginny stood up the CCP resource center with a team of over a dozen professionals to provide financial assistance to residents for housing, utilities and other needs. Together they administer nearly $20M in CARES funds allocated by the State of Oklahoma, City of Oklahoma City and Oklahoma County. 
Ginny currently serves on the boards of Leadership Oklahoma, Oklahoma Partnership for School Readiness Foundation, Potts Family Foundation, and Oklahoma Association of Charitable Gift Planners. She will chair the next class of LOK and was co-chair of LOYAL classes IX and X. She is a graduate of Leadership Oklahoma (Class 30) and Leadership Oklahoma City (Class 28). In 2012 and 2017, Ginny was one of the 50 Women Making a Difference in Oklahoma. She has two children, Collin and Rachael, and is married to Peter, owner of The Well of OKC Wine and Spirits.   
2020 Aspire Award Winner
Robert J. Ross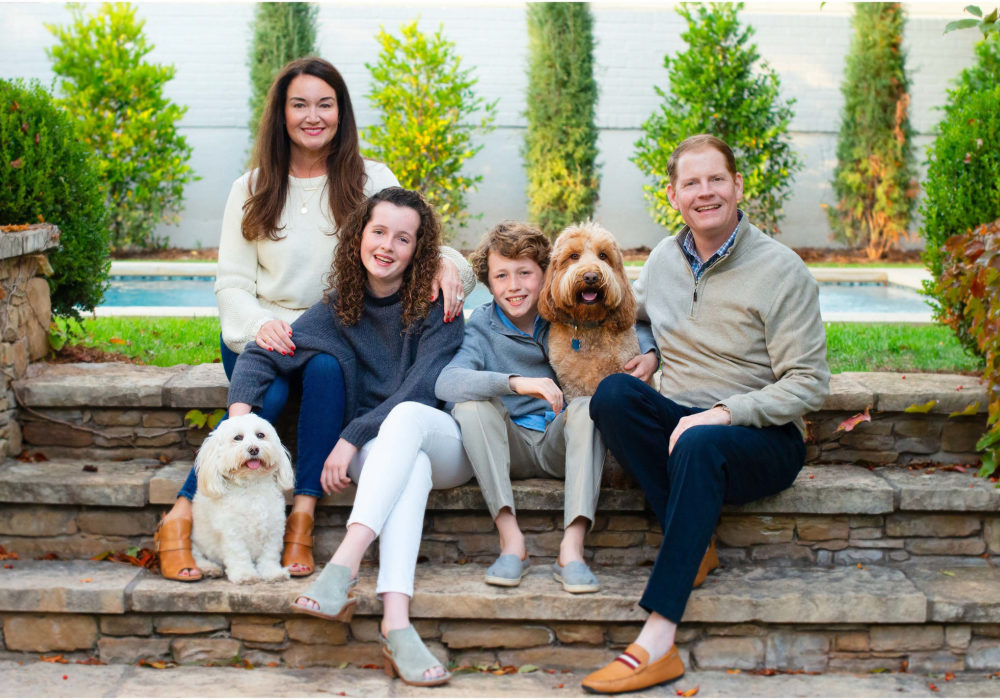 Sunbeam Family Services named Robert J. Ross, chairman and CEO of Inasmuch Foundation, as its 2020 Aspire Award recipient. 
"I am honored to be named the 2020 Aspire Award recipient," said Bob Ross. "I became invested with Sunbeam more than 10 years ago when Educare Oklahoma City was a dream for our community. I served as the chairman and led the campaign to raise more than $9 million to build the early education center serving Oklahoma City's most disadvantaged children and families. Improving the lives of children is vital for our community. I am incredibly proud of the tremendous accomplishments of Sunbeam and appreciate the team that's in the trenches serving clients every day." 
Bob served two terms on Sunbeam's board; co-chaired Sunbeam's $12 million "New Home, Forever Family" capital campaign; and was instrumental in founding Educare Oklahoma City, which celebrated its 10th anniversary in 2020.   
"Bob serves as an ambassador of hope and a champion for our community," said Sarah Rahhal, LCSW, chief executive officer of Sunbeam. "He is passionate about helping infants and toddlers thrive through access to high-quality early childhood education. Because of his dedication, passion and vision, 10 years ago Educare Oklahoma City opened its doors to provide wraparound services to young children and their families. Since then, Educare has prepared nearly 1,500 children for school, which has enriched their lives and strengthened our community. This innovative, research-based facility was also the springboard for 20 additional high-quality childcare centers in Oklahoma City, reaching 680 young children each year. Thank you for being an advocate for our community, Bob!" 
Previous Aspire Award 
W
inners
Jennie and Ric Penner
Patrick and Barbara Hill
Ray and Pat Potts
Ray Bitsche
Sandy Trudgeon